Community Groups
Pine Rivers Pony Club
Our picturesque grounds lie beside the North Pine River within the YMCA's Old Petrie Town precinct. We offer riders of all ages the opportunity to pursue their equestrian dreams whether it be to learn to ride as a pleasurable pastime or to compete at the highest level.
At the Pine Rivers Pony Club we aim:
To encourage riders to learn and enjoy all kinds of sport connected with horses and riding.
To provide instruction in riding and horsemanship and instill in members a sense of responsibility for the proper care of their horses.
To promote the highest ideals of sportsmanship, citizenship and loyalty thus cultivating strength of character and self-discipline.
Established in 1962, we are an affiliated club of Pony Club Queensland which in turn is a member of Pony Club Australia.
Within Queensland, pony clubs are grouped into zones, Pine Rivers belongs to Zone 26.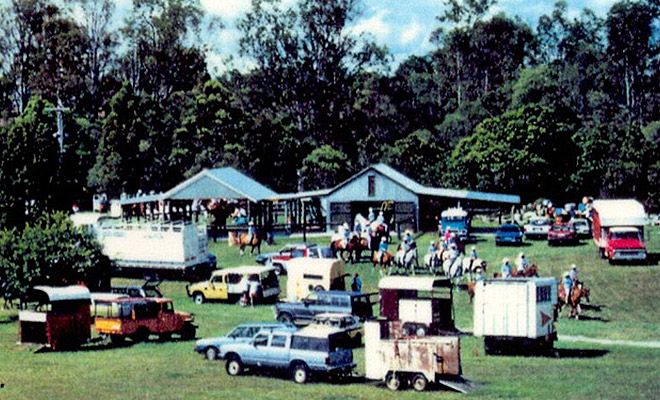 Musters
Our training days are called Musters and are held on the first and third Sundays from late January till October. At Musters riders are grouped in ability groups and undergo instruction in various disciplines such as dressage, sporting and jumping. All our riders regardless of ability, learn and revisit the fundamentals of correct position and leg aides.
Pony Club Queensland offers and encourages young riders to participate in their certificate programme which involves both written and practical assessment. Further to this programme members can become qualified Pony Club Instructors from the age of 18.
The Muster days give our riders the opportunity to socialise and build lifelong friends who share a like passion for riding and a love of horses.
For more information about our club or to organise a come and try day please contact one of our Executive members or send a message on our Facebook page.
Contact
Tel:
3285 8993
Web:
This email address is being protected from spambots. You need JavaScript enabled to view it.
Competitions
All the training at musters usually leads to an ambition to compete! Pony clubs around Queensland host several competitions throughout the year for all ages of rider from those still being led by their mum or dad to senior riders. The competitions cover a variety of disciplines including dressage, sporting events (gymkhanas), show jumping (including cross country), mounted games (traditional games originating from mounted military troops) and camp drafting (yes with real cows).
Once riders achieve proficiency in a discipline they can qualify to compete at a state level and if successful represent Queensland on a national level and could ultimately be a part of an international team.
Pony Club Australia regards horse riding as a sport were the focus is on the partnership between horse and rider and as such, offers a program that educates focusing on the correct skills to ensure the safe guard of both rider and mount.