Community Groups
North Pine Country Park Potters
North Pine Country Park Potters is a not for profit Community Group where members can come along to enjoy being creative and meet with like minded craftspeople. We have a large membership who bring different styles and are able to share their knowledge within the group. Our gallery is open to the public on Sundays for sales and viewings and all are welcome to come in and have a look around. The club also conducts regular pottery classes for those interested in learning either handbuilding or Wheel Throwing.
Pottery Classes
Adult Classes
Monday Wheel Throwing: 9am to 12pm (call 0472 698 022)
Thursday Handbuilding: 9am to 12pm (call 0433 954 499)
Saturday Wheel and Hand: 9am to 12pm (call 0420 568 846)
Kids Classes
Last Sunday of the month (bookings required via Facebook)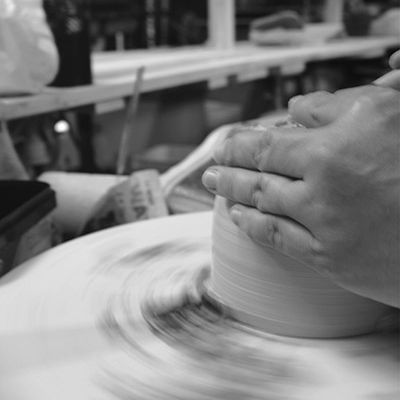 ---
Contact
This email address is being protected from spambots. You need JavaScript enabled to view it.
---
Memberships
$40 per year

Members have access to:
- Workshops, exhibitions, and gallery sales.
- Firing in electric, gas and wood kilns.
- Raku, pit and salt glazing.
- Slab roller, extruders, library and clay sales.