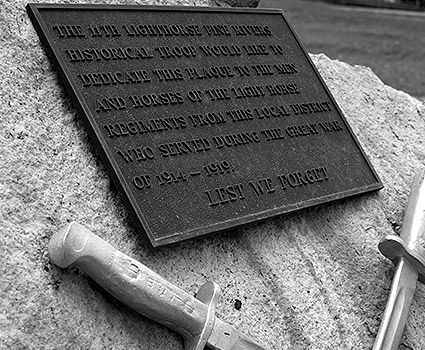 The Anzac Memorial
Dedicated to the Men and Horses of the 11th Battalion Pine Rivers Light Horse.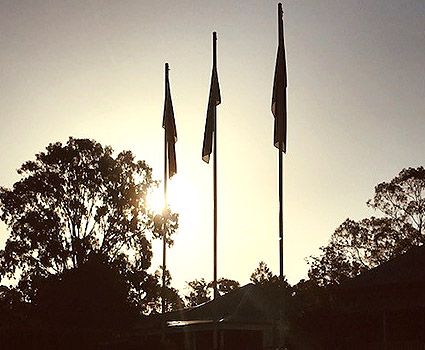 Rita Collins Place
Rita Collins was the driving force behind the establishment of this Park. She was the Deputy Chair of the Pine Rivers Shire Council, and foundation President of the North Pine Country Park Management Committee. Rita Collins Place was named in June 1992 in her honour.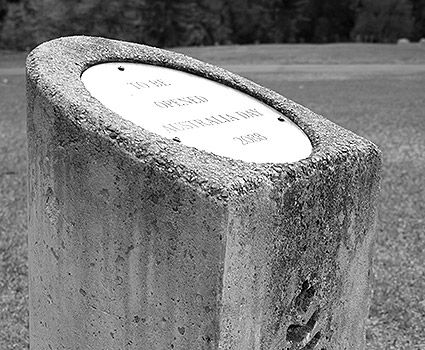 Time Capsules
The Town Common is the central open space of Hyde Village and comprises a number of elements of historic consequence. Three Time Capsules were buried in the Common in 1988, to be opened on Australia Day in the years 2013, 2038 and 2088. The capsule and its contents, opened in 2013 is located at the Pine Rivers Historical Museum.
Emily Hyde Place
Emily Hyde Place was established in 1983 in memory of the mother of the last family to farm this property. She lived here for over fifty years and passed away in 1963 at the age of 92.
Rollo Petrie Rainforest
The Rollo Petrie Rainforest was a community project of the Pine Rivers Branch of the Society for Growing Australian Plants. The first trees were planted on Australia Day 1983 and plantings have continued each year, until there are now over 1500 rainforest trees and shrubs planted. Each plant is individually catalogued and monitored. Shortly after establishment this rainforest plot was named the "Rollo Petrie Rainforest Walk" in recognition of all the work so willingly done by Rollo and as an expression of the respect and high regard in which he is held.